Kalí méra and welcome to my Cyprus blog
The small island state belongs geographically to Asia, but culturally and politically to Europe. Cyprus is located in the eastern Mediterranean Sea and is the third largest Mediterranean island. Although there are optimal conditions for tourism, Cyprus is often underestimated as a tourist destination. Yet the country offers many opportunities to create an unforgettable vacation. Cyprus' turquoise lagoons and bays are legendary. Because in the past, the gods supposedly came to the beaches to bathe here. In fact, the Mediterranean Sea around Cyprus has the highest water temperatures in the region, making a beach vacation possible almost year-round. Agia Napa in particular is known for its fantastic beaches, but the bays on the Akamas peninsula or in the northeast are also paradisiacal. But you will also be able to experience a diverse culture in Cyprus. There are many excavations of ancient buildings and sites all over the island. Especially impressive are the excavations of Kourion and the tombs of the kings in Paphos. Furthermore, there are impressive monasteries all over the country, many of which are UNECSO cultural heritage sites. Those who prefer nature will not be disappointed. In the Troodos Mountains in the interior of the country, countless hiking trails lead over the breathtaking peaks of the Cypriot mountain landscape. But also on the wild coastal stretches, coastal hikes lead over the steep cliffs of the island. As you can see, there are plenty of reasons to travel to Cyprus. On my travel blog I show you the island as I experienced it during my round trip. Enjoy reading my travelogue.
All Info for your Trip to Cyprus
My trip through Cyprus lasted 11 days. An exciting time in which I was able to get to know incredible landscapes, wonderful places, and lovely people. I started in Larnaka and went directly to Pano Lefkara. The idyllic mountain village is very touristy, but still worth a visit. My next destinations were several bays on the coast and the ancient excavations of Kourion. This was followed by a spectacular coastal hike over the steep cliffs of Cape Aspro. After a stopover in the recommendable city of Paphos, I explored the mystical Avakas Gorge. I then followed in Aphrodite's footsteps on a picturesque hike on the Akamas Peninsula in northwestern Cyprus. From there, I made my way to the mountains inland. Here I hiked through the picturesque landscape, visited several incredible monasteries, saw several waterfalls, and explored more natural spectacles in the Troodos Mountains. I then traveled to the southeast, which is known for package tourism. There I spent many hours by the sea, which is really beautiful here. At the end of my trip, I spent a nice time in Larnaca. I would have liked to spend even more time in the country, because these days passed much too quickly.
You can find my itinerary and destinations on the following map. Afterwards, I'll show you my personal highlights of Cyprus before you get an overview of all my blog posts.
Below you can see all blog articles I wrote about my Cyprus road trip. In my travel reports you can read my personal experiences about the travel destination Cyprus. I will introduce you to the most beautiful places and sights in Cyprus and give you valuable tips for your holiday in Cyprus.
Cyprus is the third largest island in the Mediterranean, with a coastline of 670 kilometers. On the coast, turquoise lagoons and …

In Cyprus, the gods "take a vacation" and, according to mythology, came to bathe and relax on the Mediterranean island's gorgeous …

Cyprus is known to be the island of the gods. On your trip through Cyprus, the gods will accompany you at …

Cyprus belongs geographically to Asia, but culturally and politically to Europe. The small island state is located in the eastern Mediterranean …

Most vacationers visit Cyprus for the island's sunny weather and paradisiacal beaches. One does not necessarily think of hiking and active …

If you believe the slogan of Cyprus – "Where the gods take vacation" – in the past, the gods already came …

Cyprus is the third largest island in the Mediterranean Sea, which has the highest water temperatures in this region. It is …
If you prefer to travel in a group, there is a possibility to join a guided tour. You don't have to worry about transportation, excursion planning, or food, but you can completely focus on the beauty of Cyprus. I recommend booking a tour through Get Your Guide portal, where countless activities around the world can be booked easily and safely.
Travel Preparations for Cyprus
The references on this page are so-called commission links. You can find an explanation here.
The destination is set. You are going to Cyprus. Anticipation is spreading. Who doesn't love to plan the upcoming trip?! On my travel blog, I will help you and give you all the important information and tips for your travel preparation. Have fun planning your trip in Cyprus!
Best Time to Travel in Cyprus
I can't give you a general answer about the best time to travel to Cyprus. Because it depends on how your trip should look like. What do you want to do? To which regions do you want to travel? In general, you can say that the main season lasts from June to September. However, Cyprus is a year-round destination due to its mild winters.
For active vacations and hiking I recommend you to travel between March and May or between September and November. During these months it is also much quieter, cheaper and more relaxed to travel. In summer it is too hot for hiking and in winter there is snow in the mountain regions.
For a beach vacation, the summer months of June, July and August are ideal. However, you have to expect very high temperatures and crowded beaches. But you can also swim in spring or autumn with pleasant water temperatures.
I was in Cyprus in November. During the day it was sunny and still between 20 and 27 degrees. Also, the water was still pleasantly warm. In the evening, however, it quickly becomes dark and colder. But I met only a few tourists and had partly beaches, hiking trails or sights all to myself. Ultimately, it depends on where you want to go and what you want to experience. Cyprus is worth a trip at any time of the year.
Getting to Cyprus & Transportation
Thanks to the membership in the European Union, the entry to Cyprus for EU citizens is possible without any problems and with an identity card.
Entry by plane
There are several airports in Cyprus, but for international flights, Larnaca and Paphos are particularly relevant. From European cities, many airlines fly to the two cities. Direct flights are available, for example, from London, Berlin, Vienna, Athens, Moscow, or Budapest. The flight time is about 3-5 hours. For the flight search, I always use Skyscanner* and have always been very satisfied with the bookings.
Entering by boat
There are several ferry routes from Greece to Cyprus, all of which go to Limassol. From Turkey ferries go to the northern part of the country.
Public Transport in Cyprus
Train travel in Cyprus
Train services were suspended in Cyprus.
Bus travel in Cyprus
The country has a very poor bus network. There are intercity buses, city buses, and country buses. The former connects the major cities of Paphos, Limassol, Larnaca, Nicosia, and Agia Napa. With them you can get to the busy areas. City buses are well organized, especially in Paphos and Limassol. On Sundays and in the evening, however, the traffic is very limited. You pay the bus driver. Rural buses usually run only once or twice a day from the countryside to the city and back. You will need a lot of time if you want to visit remote areas by public transport. More information and timetables can be found on the website of Cyprus by Bus.
Car driving in Cyprus
You are most flexible with a rental car. This is also how I explored the island, as I wanted to travel mainly in remote areas. The road conditions in Cyprus are very good, but in some regions, there are only gravel roads. Cyprus has left-hand traffic! But you get used to it very quickly and you don't have to be afraid of it.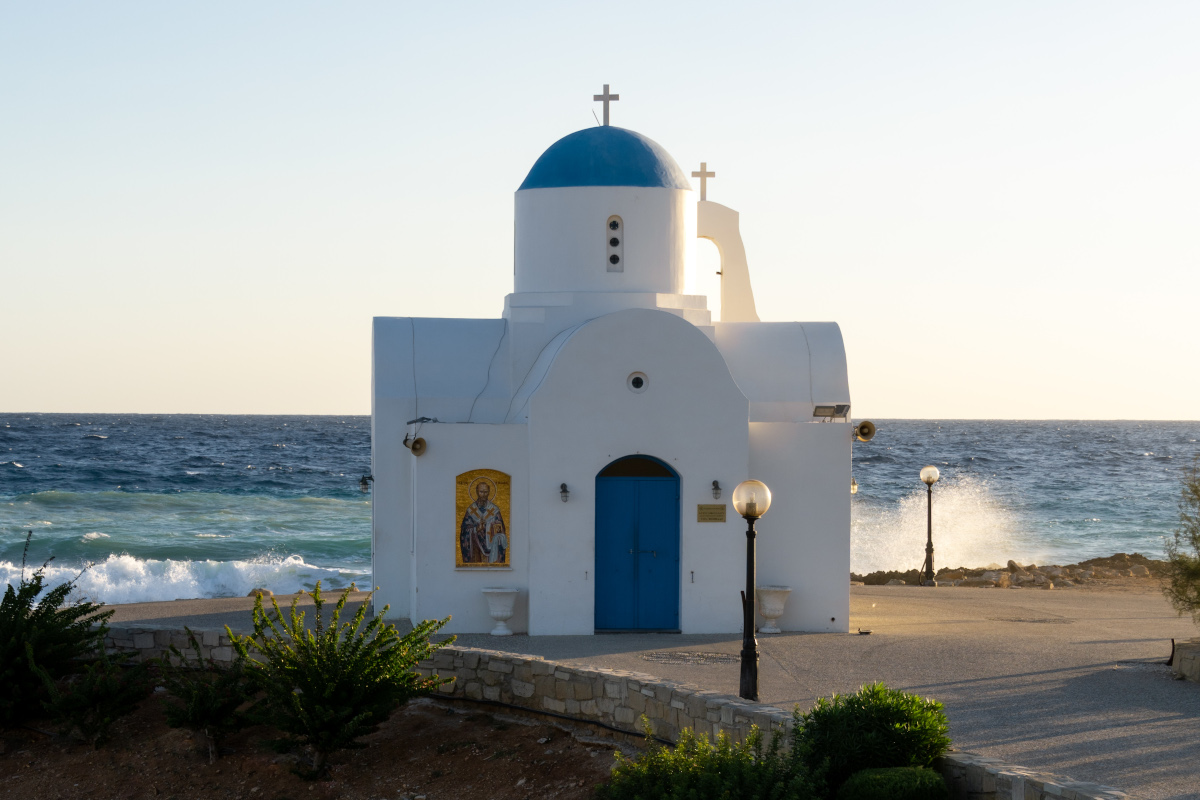 Cypriot Hotels & Accommodation
Tourism has long since arrived in Cyprus, so you will find many hotels, especially in the popular vacation regions. However, the country is mainly geared towards package holidaymakers. Accordingly, you will mainly find hotels in the popular tourist destinations. Many hotel operators were surprised that I wanted to stay only one night. Individual travelers, who constantly change the region, are rarely seen here. Simple and inexpensive private accommodations are hard to find on the coast. However, family-run guesthouses can be found in Cyprus mainly in rural areas and in the mountains of the country. But many of them stay away from the well-known online portals, so you will have to call in advance. It is difficult to book spontaneously on arrival. There is hardly any tourist information that can find you an accommodation. The easiest way is to book through the well-known booking portals.
Recommended accommodations on my trip
Booking.com-Links
First things first: In Cyprus, you pay in euros, so you don't have to worry about exchanging currencies. In general, the cost of living in Cyprus, with the exception of food, is about 6% lower than in Germany (as of June 22).
Cyprus is a great destination for active vacations and hiking. In the following blog post you will learn everything about hiking in Cyprus. I give helpful information and valuable tips to make your hiking vacation an unforgettable experience.
Cyprus belongs geographically to Asia, but culturally and politically to Europe. The small island state is located in the eastern Mediterranean …
Food & Vegetarian Dishes in Cyprus
Cypriot cuisine is very versatile and is composed of many cultural influences. It combines Greek, Turkish, Arabic or British elements and thus generates its own style. To taste this diversity, I recommend the dish "Meze", where 30 small traditional dishes are served. In general, the dishes in Cyprus are very meat-heavy, but there are also a variety of vegetarian dishes. You can find Halloumi in every restaurant, and everywhere the delicious cheese is prepared differently. Gemista is the vegetarian version of the popular Koupepia (stuffed vine leaves), which can easily be served on demand. Fasolada is a delicious soup with white beans. Most restaurants offer a vegetarian moussaka in addition to the popular moussaka or serve it without meat upon request. Koupes are bulgur dumplings filled with vegetables and are a popular street food dish in Cyprus. I found a vegetarian alternative like burgers or pizza in almost every Cypriot restaurant. Grilled mushrooms are also often found. Especially in the bigger cities there are lots of dishes with Arabic elements like falafel or kebab.
Finally, I would like to recommend a few travel guides on this travel blog. I personally like the hiking guide series. The books are small and handy, offer useful information about hiking and detailed descriptions of the hikes. I was able to discover great hikes that I would not have found without these books. Not only in Cyprus. The guidebooks give you additional tips and inspiration for your trip to Cyprus. The books are especially useful for individual travelers.
The references marked with an asterisk (*) are so-called commission links. If you click on such a referral link and buy something, I get a small commission from the provider. For you, the price does not change! I see it as a small thank you for my work and look forward to any support.